TradeStation Resellers, Indicators and Tradestation Trading Systems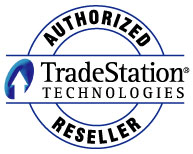 Day-Trading-Secrets.Com - Authorized Reseller of TradeStation 2000i
Market-Analytics http://www.marketanalytics.net Market Analytics provides unique timing tools and accurate price forecasts to private traders. Use Exhaustion Bars, self-optimizing momentum, and intraday S&P forecasts in your own trading to boost profits and reduce stress. Check out the weekly showcase page for free trading methods and analysis.
---
Day Trading Directories
Futuresweb http://www.futuresweb.com Futures and Options portal offering FREE charts & quotes, news, research, software, books, futures directory and more!
SMOTASS http://www.smotass.net A futures trading resource site.